Top Hat Feature
Attendance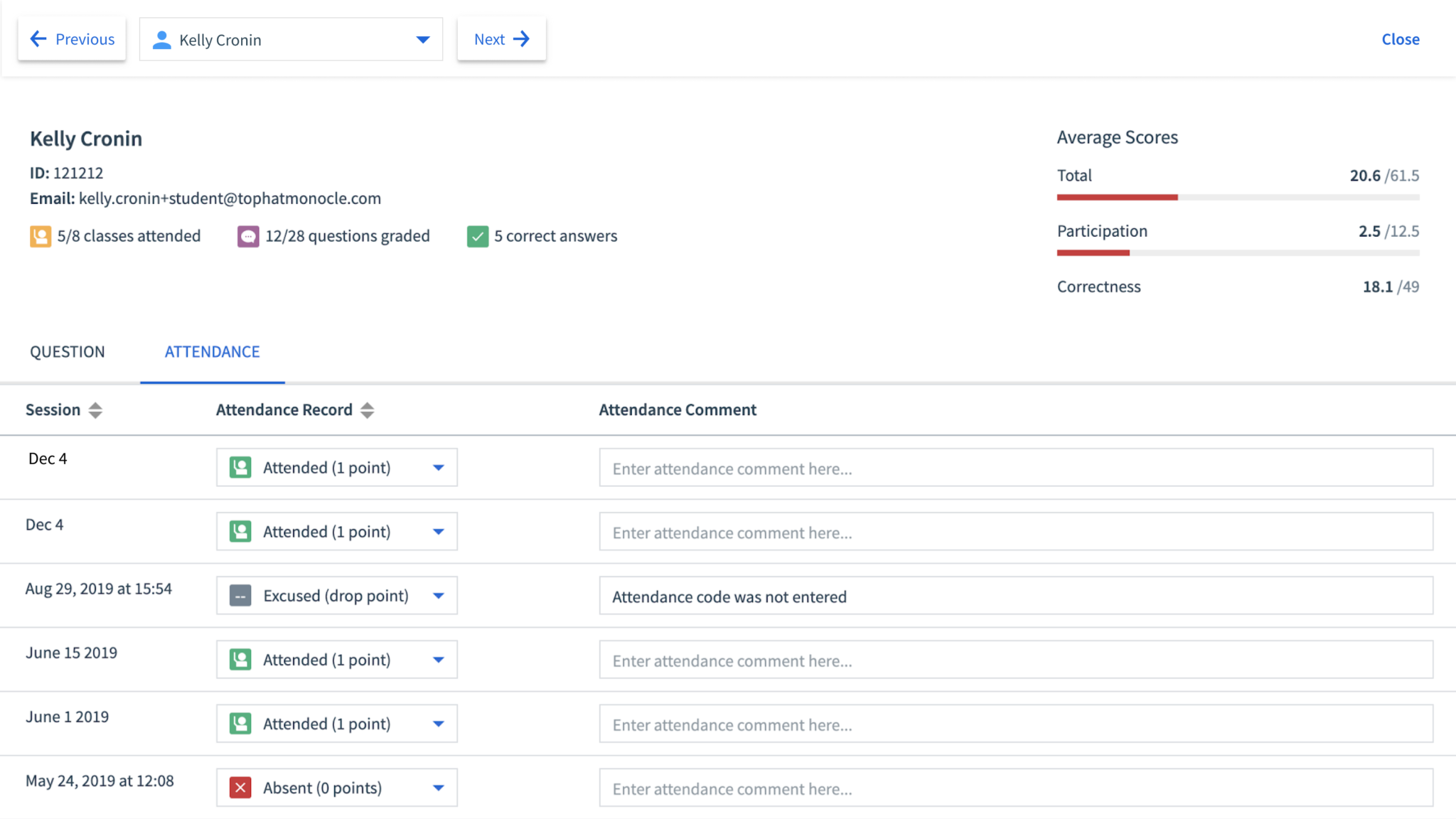 Reward students for showing up to class—and improve learning outcomes
Attendance is one of the most important indicators of student success in online and in-person classes. By taking attendance in Top Hat, professors get an automatic record of those who have been present and absent—and are able to assign points for attendance, motivating students to come to class.
Professors
Easily view historical attendance data
At a glance, view attendance records for a particular session to get an understanding of the class turnout. Want to see if an individual student is chronically absent? With a single click, see the attendance records for anyone in your course, so you can identify problems and intervene early.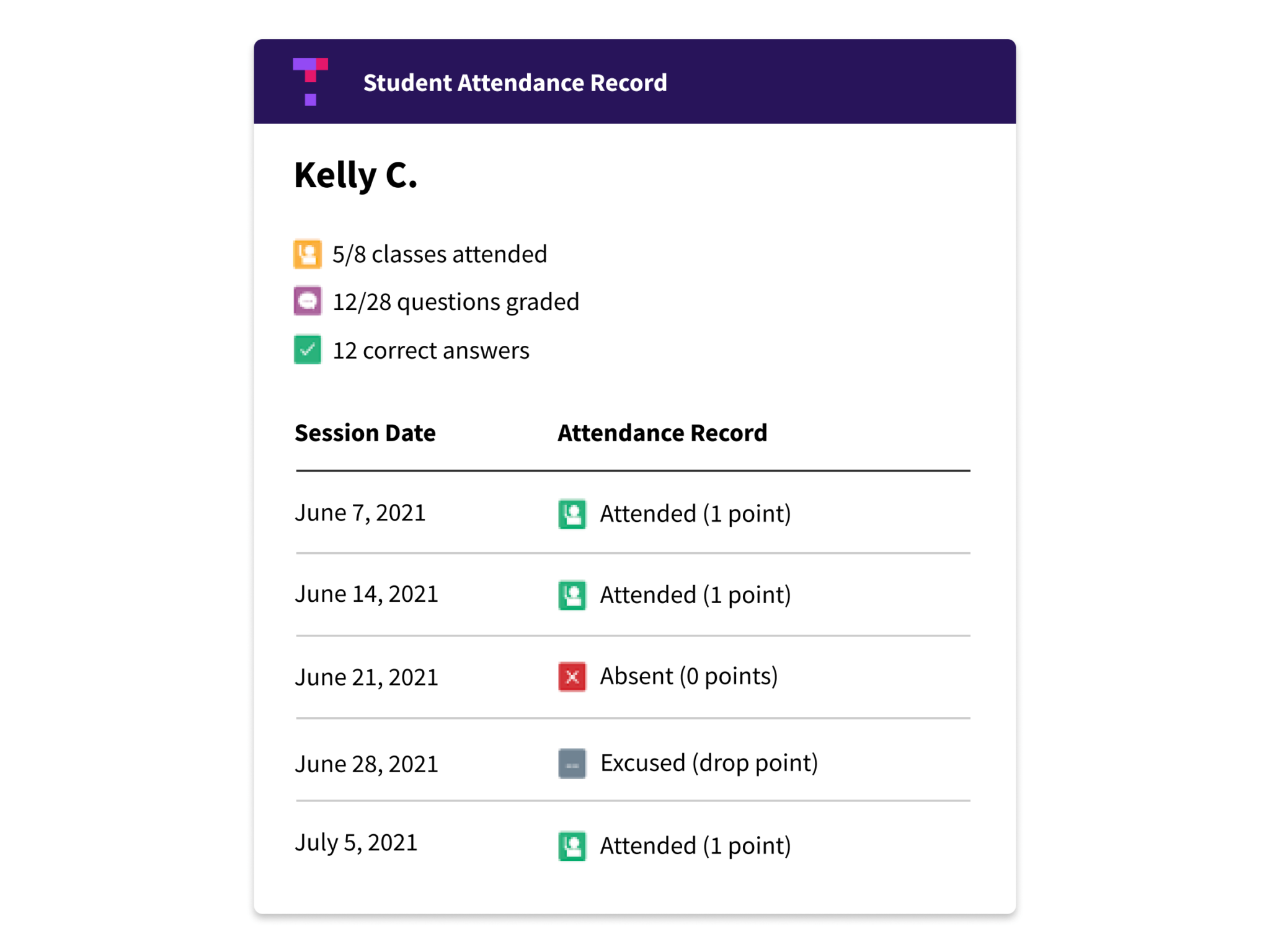 Students
Sign in from any device
When you log into Top Hat from any device, simply enter the provided attendance code and your presence in class will be recorded. If you're joining a virtual class session from your computer or laptop, Top Hat will record your attendance automatically.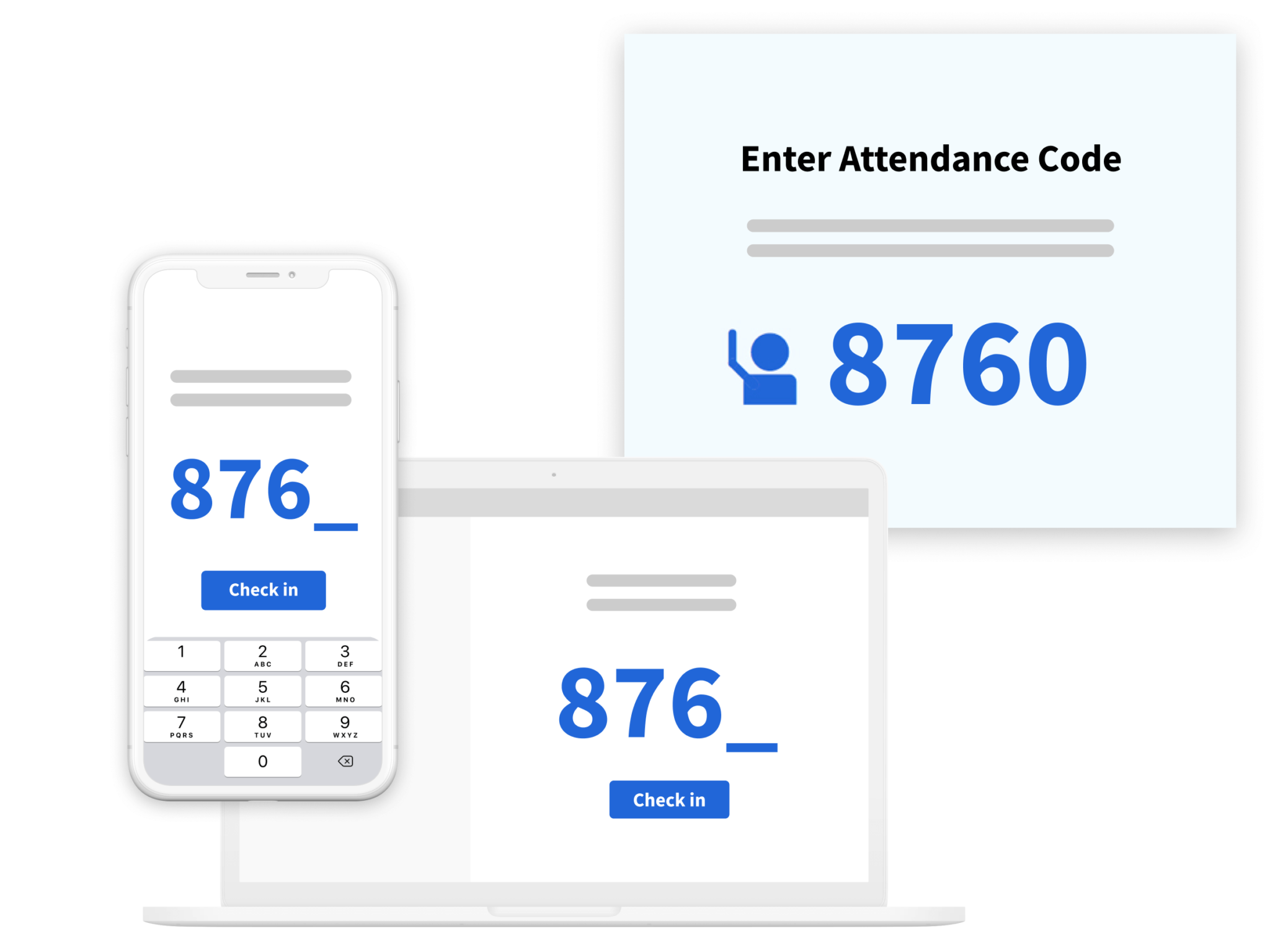 "I have found that attendance is an indicator of success in the class. Students who attend class and participate consistently perform higher in the class than those that don't. With Top Hat, I now have the data to back that up. Top Hat is easy to use and their support is amazing!"
Margaret Sequeira
Adjunct Professor, Philosophy, Virginia Commonwealth University
Your
all-in-one

teaching solution

Attendance is part of Top Hat's active learning platform, enabling professors to teach with engaging content, tools and activities in virtual, blended or face-to-face classrooms.