Interactive Textbooks
Upgrade to a Better Learning Experience
Top Hat textbooks are engaging, affordable and rich with insights. More importantly, they're proven to drive academic success.
91%
Instructors who believe Top Hat drives positive student learning
81%
Students who believe their Top Hat textbook is worth the price
75%
Students who'd like to use a Top Hat textbook in a future course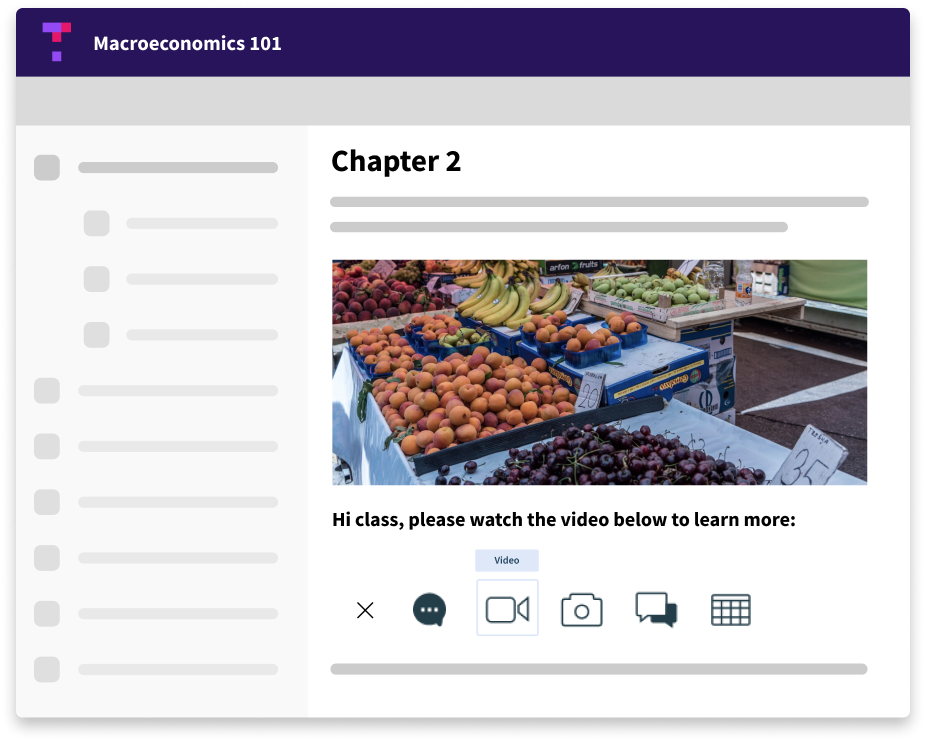 Make any textbook your own
Chapters, assessments, images…customize any textbook, anyway you want, including adding in your own material. Make your readings as unique as your teaching style—and guide students through the learning process in a way that's authentic to your course.
Get access to

250+ titles
The Top Hat Marketplace offers more than 250 interactive textbooks in every discipline from bluedoor Publishing, Fountainhead Press, Nelson Education* and many more.
*Nelson Education is Canada's largest educational publisher used at 80 percent of Canada's higher ed institutions

A textbook your students won't put down
Be certain your students are ready for class. Offer interactive images, simulations and assessments in each chapter. Get insights on where learners struggled—and provide a refresher in the next session.
More student engagement,
less one-size-fits all content
Top Hat textbooks aren't just affordable, they also offer great value. Interactive features and assessments let students test their knowledge and deepen their understanding. Plus, they get access on any device—anytime, anywhere.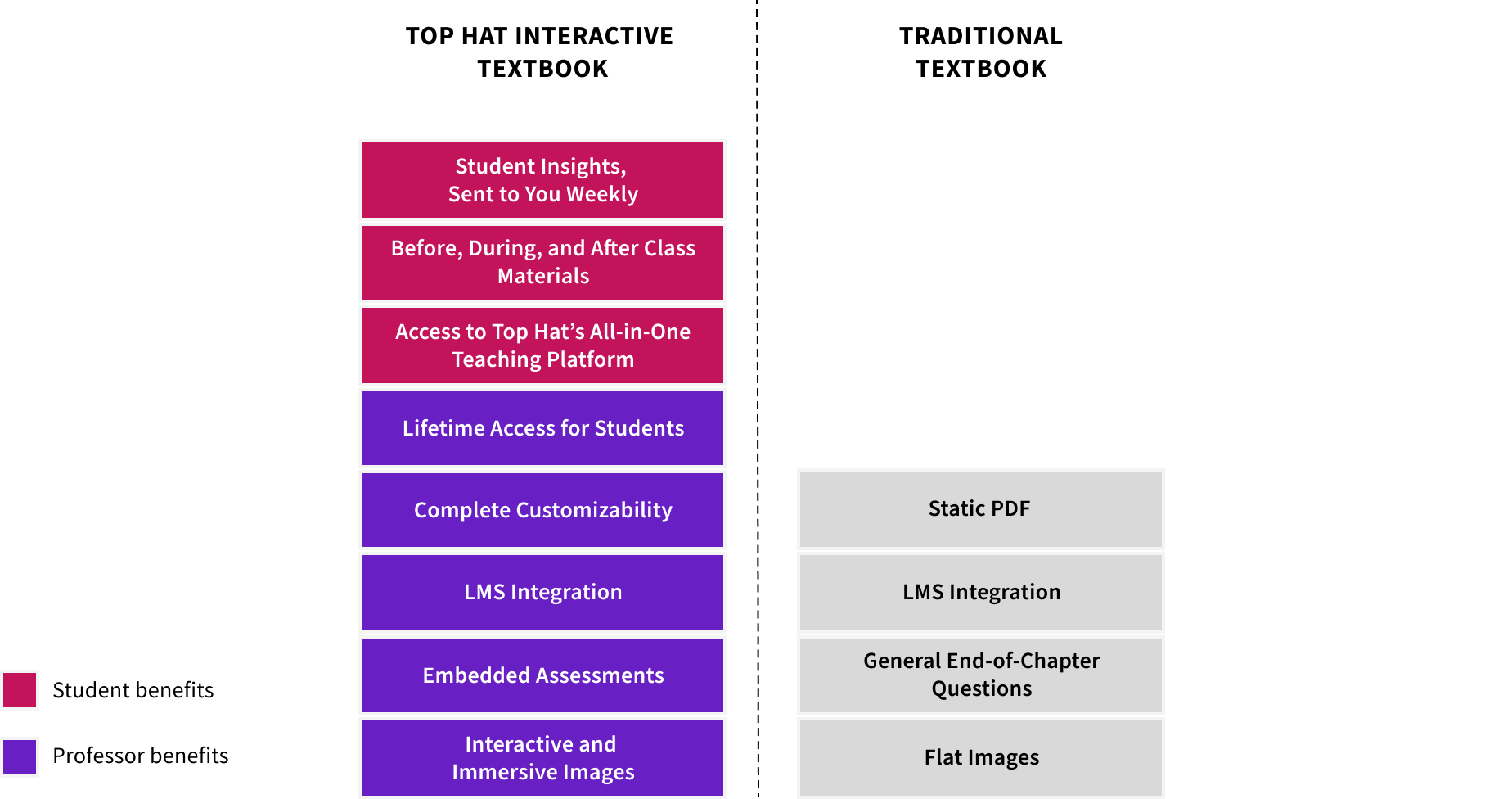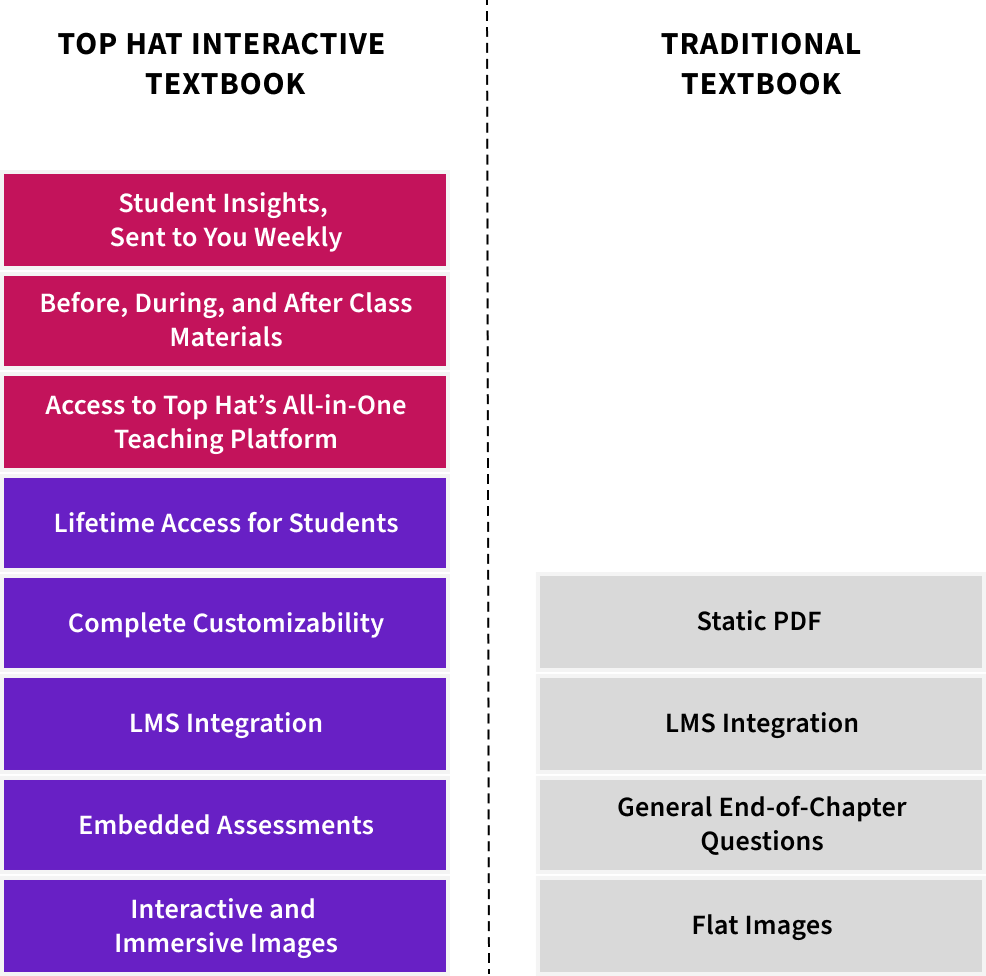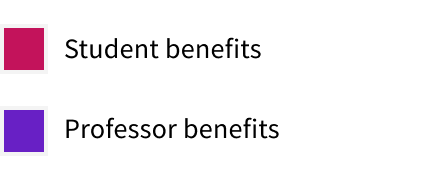 A smooth start from day one
Our textbooks are intuitively designed. They integrate seamlessly with any LMS, capturing valuable student assessment data for you to review. Plus, our 1:1 instructional designers are here to help adapt any title to suit your needs.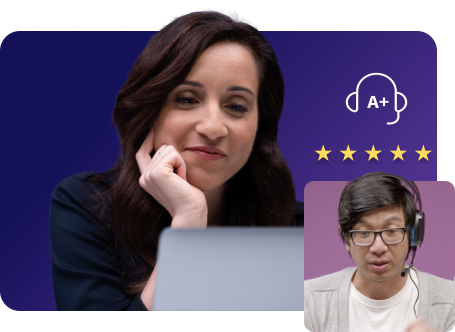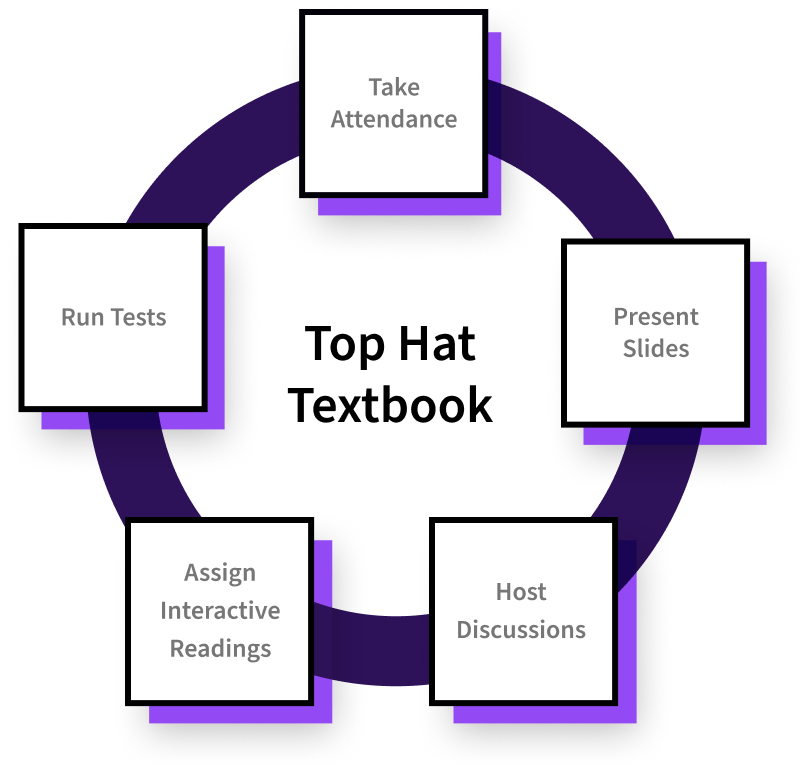 Textbook + platform = Better together
Deliver the most comprehensive learning experience ever. With Top Hat, you can take attendance, present slides, host quizzes and discussions, give homework, assign interactive readings and run tests—all in one place.
"I loved the mid-text questions in the textbook. They really helped my learning and made me realize how I should be studying for other courses."
Student from University of Ottawa
"The important concepts were easy to understand because I could see the explanations and definitions while hovering the mouse over them."
Student from McGill University
Introduction to Psychology
"The interactive textbook helps me learn better than a regular textbook. It's entertaining and makes a difference when it comes to memorizing."
Student from State College of Florida
Anatomy & Physiology
Modernize your course materials
One of our textbooks is perfect for you—to drive student success and to bring your teaching into the present. Talk to an educational technology consultant today.