Top Hat Feature
Assignments
Assess student progress with personalized, auto-graded homework
Easily create, personalize and assign homework that reinforces student learning, while reducing time spent on course administration thanks to auto-grading capabilities. Reward completion and progress with just a few clicks.
Professors
Create interactive assignments
Build homework assignments with images, videos and interactive questions. Choose from 11 automatically graded question types, or create questions and assignments optimized for qualitative feedback—so you can assess students in the way that works best for your course. Plus, allow students to submit PDFs, photos and spreadsheets, and mark them up right in Top Hat with your inline feedback.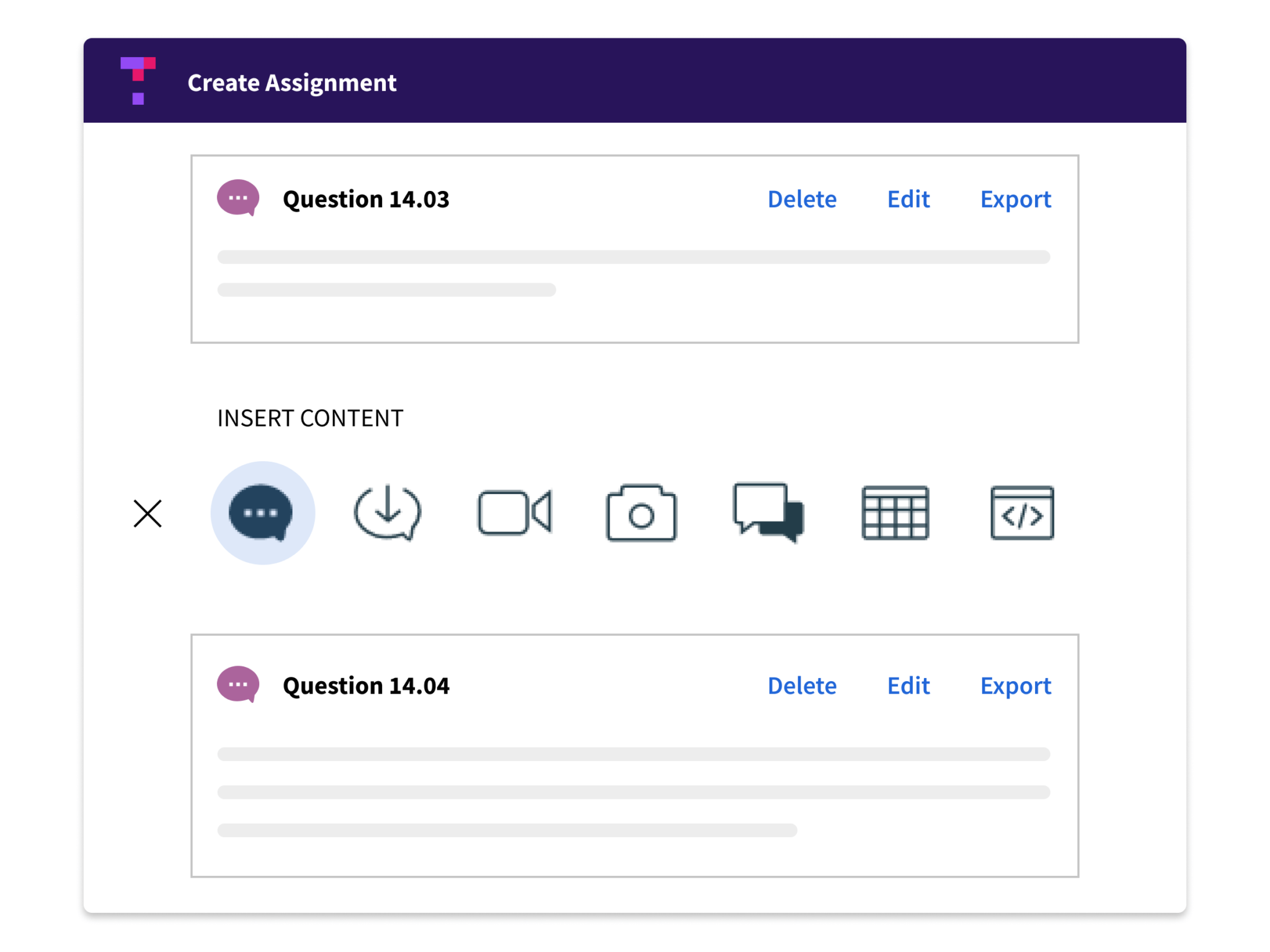 Students
Complete assignments on your own device
Find your homework organized in the same place as the rest of your course materials. Assignments are layered with hints and feedback, so you get direction even when your instructor isn't present. Once you're done, check the gradebook to see how you did.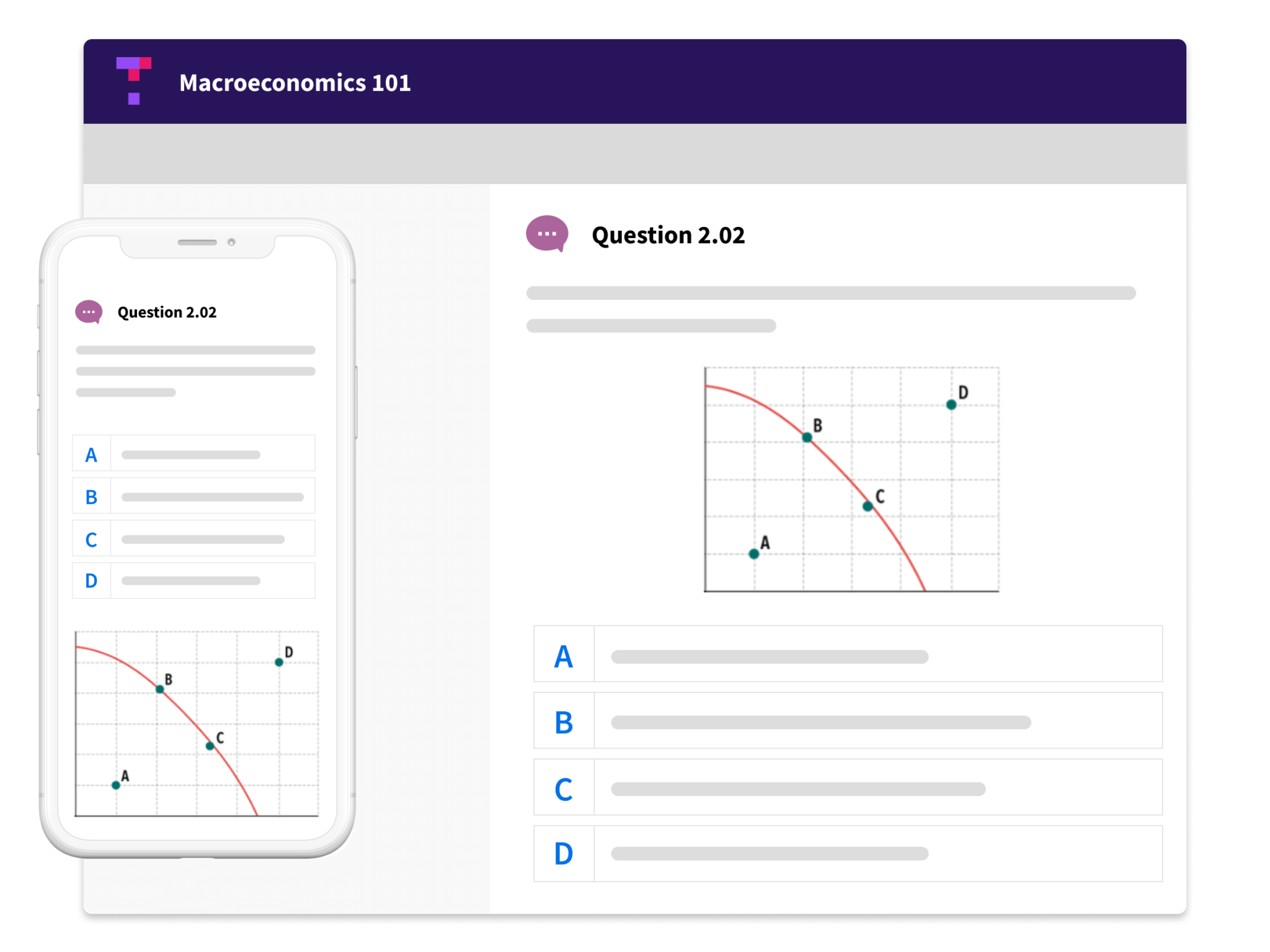 Give students flexibility in completing homework
Accommodate the needs of your learners with flexible assignment settings. Offer additional hours or days to a student who requires more time on a homework assignment. Provide extra-credit and make-up work to a select group. Top Hat allows you to personalize the learning experience.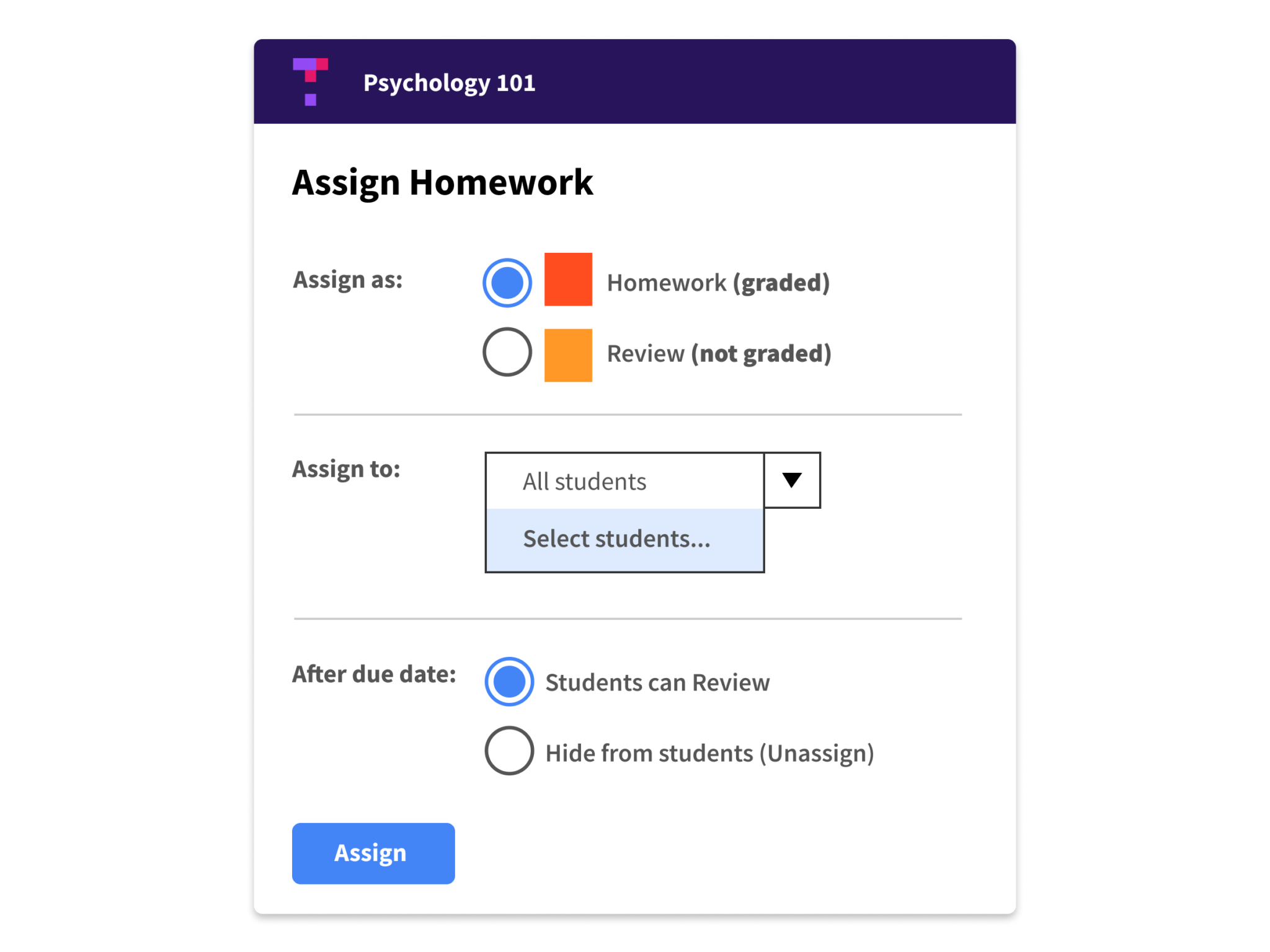 "Since using Top Hat, I have noticed better homework completion and grades—and students are better prepared for class."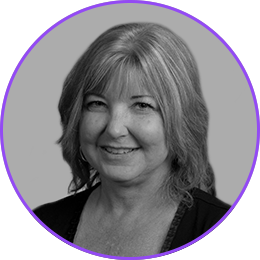 Beth Hammett
Professor, English, College of the Mainland
Your
all-in-one

teaching solution

Assignments are part of Top Hat's active learning platform, enabling professors to teach with engaging content, tools and activities in virtual, blended or face-to-face classrooms.